- .... . / . -. -.. / --- ..-. / -.- .. -. --. ...
THE END OF KINGS

For 6 voices and tape written for vocal ensemble GNEIS
30 November 2021,
at nyMusikk Bergen,
Gyldenpris Kunsthall,
Bergen (NO)



The end of kings is a 20-minute piece for 6 voices and tape written for the vocal ensemble GNEIS who have specialized in performing new music by composers from Norway's west coast for the last 17 years.

The end of kings is a call for rioting against patriarchal power structures that are still existing extensively in today's society. The music uses elements like deconstruction and reconstruction of the text, propagandistic tools, performative elements, and sound overpowering other sounds.
Music and text: Eva Pfitzenmaier
Kammerkoret GNEIS: Kristin Mestad, Ingvild Solberg, Irene Brendehaug, Tordis Marie Espeland, Marita Myhre, Trine Skeistrand Kjoberg
Conducter: Tore Kloster
Video documentation: Manuel Madsen, with kind support from the Norwegian Composers Fund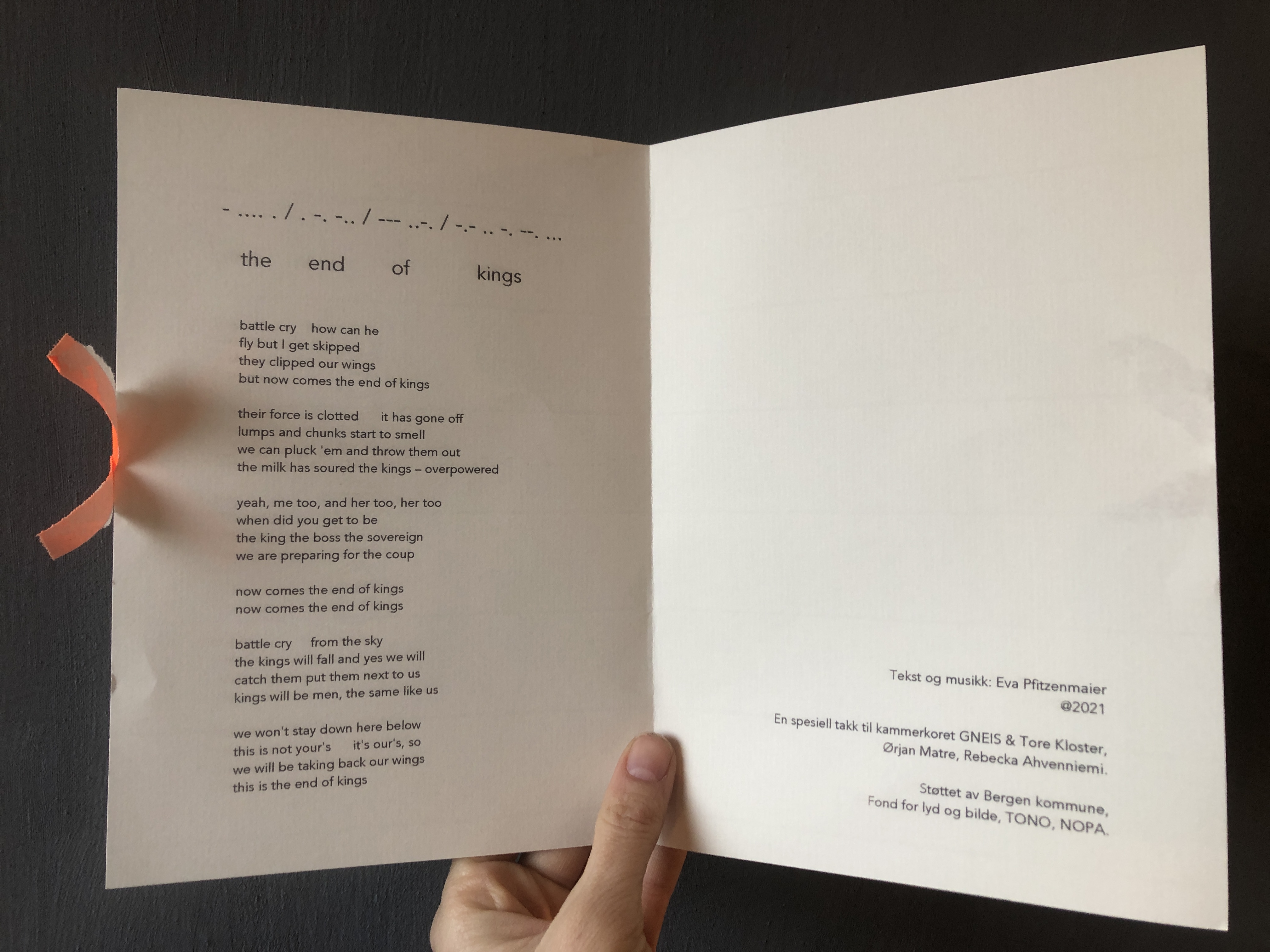 The piece was originally written for 6 female voices but is very flexible regarding the number of performers and voice types. Please get in touch for more information and the score.